CONTACT US FOR A FREE QUOTE TODAY!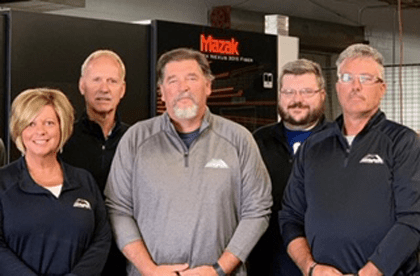 ABOUT MILLER MANUFACTURING
SUPPLYING THE INDUSTRIAL COMMUNITY
FOR OVER 50 YEARS.
Since 1972, Miller Manufacturing Corporation continues to grow with support by a loyal customer base that chooses Miller for its credibility, integrity, loyalty and overall quality of both service and product.
Miller is a metal fabrication job shop manufacturing a variety of custom products. We can meet your needs with our unique set up and sequencing of process capabilities include laser cutting, welding, metal fabrication, tube fabrication/bending and assembly work.
Special services we provide:
Conduct cycle counts and stock customer inventory per request
Excellent sources for powder coating and various types of metal finishing
Maintain latest versions of CAD/CAM and Solid Works 3D Modeling Software
Truck Fleet maintained for local deliveries.
All operations are located in two buildings, totaling 50,000 sq. ft. This allows Miller Mfg. to be your "one stop supplier", eliminating the need to move your product from supplier to supplier for various operations. Let Miller Mfg. finish your product with powder coating, plating or various metal finishing services from our local, reliable suppliers. Our management team is looking forward to hearing from you to discuss your present or future product needs.
CONTACT US FOR A FREE QUOTE TODAY!